In the context of pro Bono Trainings on technical skills for people of migrant background we organised our first online training, on Thursday 22 July 2021.
Our guest Dehab Zekaryas, Interpreter and Translator at EASO (European Asylum Support Office), presented and trained the participants on the basic principles of interpretation and translation in the humanitarian field. The training began with an introductory discussion regarding the education and studies that one needs in order to get professionally involved in interpretation and translation. Dehab herself has attended the workshop "Interpretation and Intercultural Mediation" by Generation 2.0 RED, in 2017, from which, as she mentioned, she  learnt a lot, and advised the beneficiaries of the Career Counselling service to pay attention to trainings provided by NGOs, because they are very useful for their career development.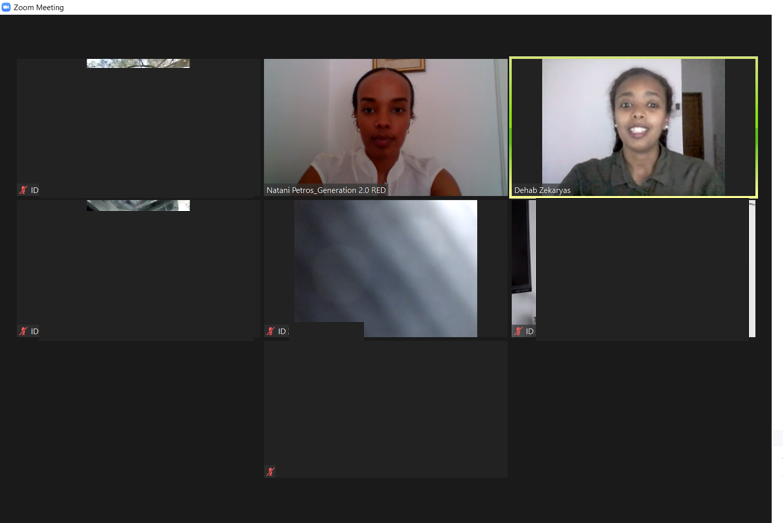 In the second phase, we moved on to the training, where Dehab concisely presented the concepts and differences between interpretation and translation, she recommended the use of dictionaries and other resources, and she continued with the basic tasks of an interpreter and translator, consulting the participants on what to do and what to avoid. Equally important is that Dehab presented the broader context of interpretation and translation and trained the participants on best practices, such as neutrality and impartiality, awareness of the target audience circumstances, accuracy in information transmission and confidentiality. The online training ended with questions that led to a group discussion.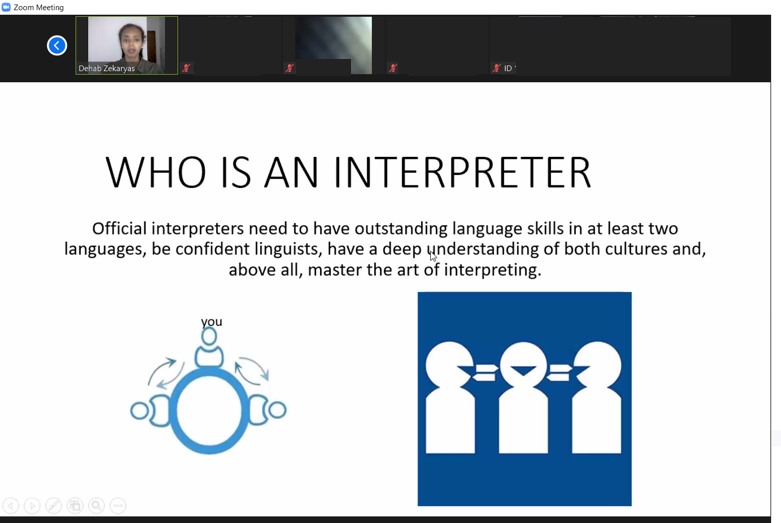 Many thanks to Dehab Zekaryas for the time she devoted and her constructive training on the basic principles of interpretation and translation. Additionally, we thank the participants who attended the training that is part of the project Equality Works implemented under the program Active citizens fund.
---
«The project "Equality Works" is being implemented under the Active citizens fund program, by Generation 2.0 for Rights, Equality & Diversity.
The Active citizens fund in Greece is supported through a € 12m grant from Iceland, Liechtenstein and Norway as part of the EEA Grants 2014 – 2021. The program aims to develop the sustainability and capacity of the civil society sector in Greece, and to strengthen its role in promoting and safeguarding democratic procedures, active citizenship and human rights. The Fund Operator for the Active citizens fund in Greece is Bodossaki Foundation in consortium with SolidarityNow.»