Catherine Klokkedal, a former Project/Team Manager & Development Consultant at a non-governmental organisation, spoke to us on Wednesday 14 July 2021, regarding her career and the skills developed through the aforementioned position. The Speech was part of the Employer's Speech activity of the project "Equality Works" implemented under the Active citizens fund program.
Catherine shared, with the beneficiaries of the Career Counselling service, the benefits of effective communication, such as active listening, comprehension, and clarity. Additionally, she referred to the importance of team-work and collaboration, coordination and networking, namely the ability of connecting with other professionals because, as she mentioned, "it will open doors and create opportunities". Regarding the hard skills, Catherine highlighted the importance of computer skills, the command of the Microsoft Office applications, and those of the writing skills.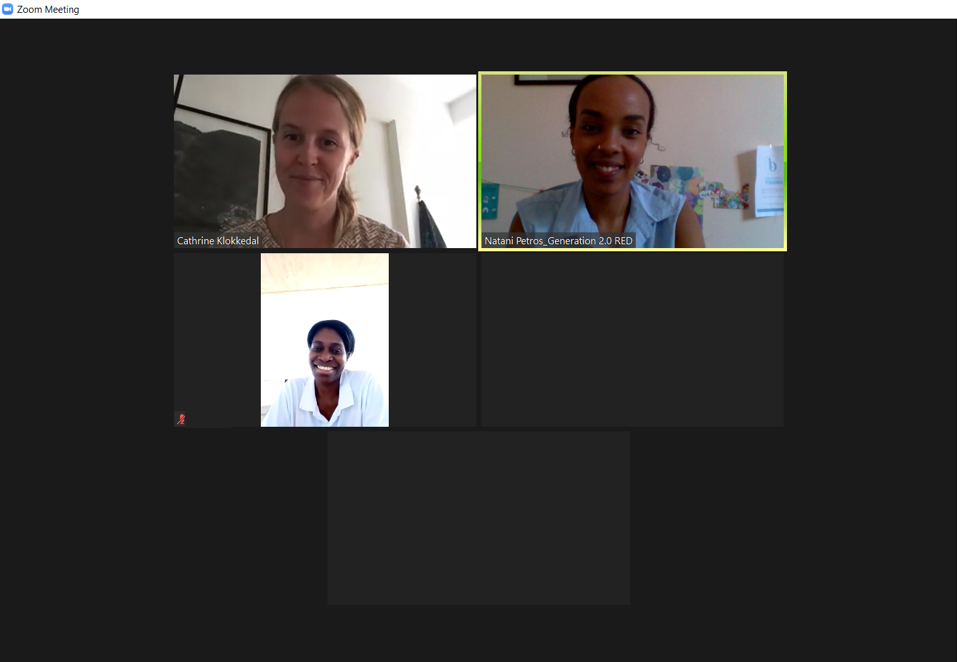 Besides her experience as a Project/Team Manager & Development Consultant, we spoke about her decision to change career pathway, since Catherine today works as a Reporting Officer in the humanitarian field. She explained to the participants all the steps she followed during her career switch and she advised them to prioritise their personal development, since every job position offers skill sets that can be adapted to different environments.
We wish to thank Catherine Klokkedal for her willingness to participate in the Employer's Speech and, of course, the participants who attended and participated actively in our virtual meeting!
---
«The project "Equality Works" is being implemented under the Active citizens fund program, by Generation 2.0 for Rights, Equality & Diversity.
The Active citizens fund in Greece is supported through a € 12m grant from Iceland, Liechtenstein and Norway as part of the EEA Grants 2014 – 2021. The program aims to develop the sustainability and capacity of the civil society sector in Greece, and to strengthen its role in promoting and safeguarding democratic procedures, active citizenship and human rights. The Fund Operator for the Active citizens fund in Greece is Bodossaki Foundation in consortium with SolidarityNow.»