On Wednesday, June 15, 2021, Diversity in the Workplace had the honour to be hosted at the cafe-bar-restaurant Shedia Home, located in the heart of Athens. In the context of the Equality Works project, we collaborated with Shedia Home and organised an educational visit and an Upcycling training session, aiming at informing people of migrant background on the operation of business premises in Greece, as well as to contributing to the development  of new skills or the strengthening of existing ones.
The unique social project of Shedia Home consists of the shop- exhibition area of "shedia art",  the cafe-bar and the restaurant, spaces we had the pleasure to explore, while we received a short introductory presentation of the Shedia Home project and purpose.
We, also, had the opportunity to visit the attic, where the "shedia art" workshops are located. All the "shedia art" products are designed and created in the workshops with the method of upcycling, the process of transforming older or obsolete issues of "Shedia" magazine into new products, such as home decors and jewelry,  reducing this way their environmental imprint.
After completing the tour at the Shedia Home premises, we sat outside and we were trained on the upcycling technique, applying it mainly to the creation of jewelry using scraps of older "Shedia" magazine's issues. The two lively instructors showed us the whole process step by step, and the participants' creations exceeded all expectations!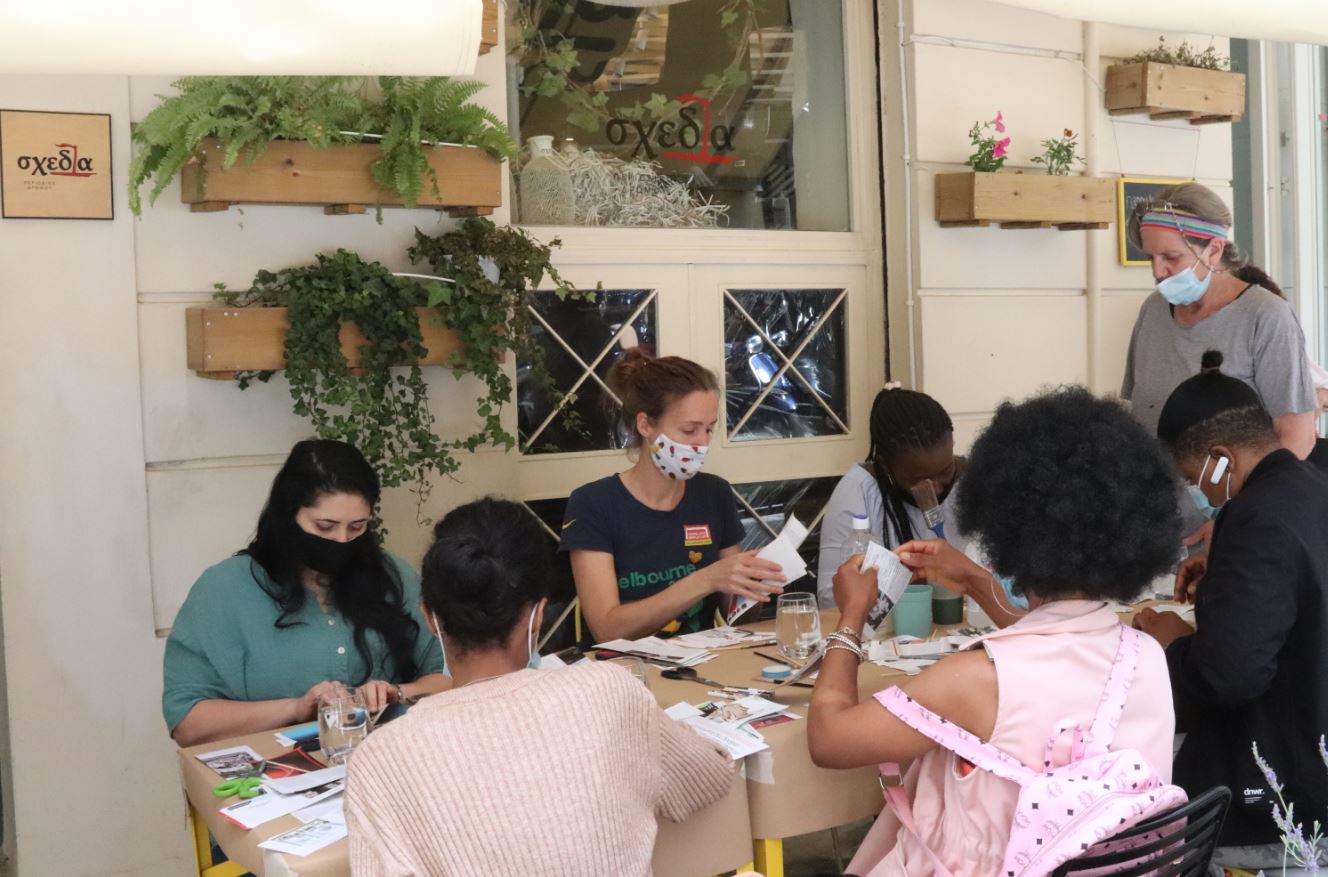 We would like to thank the Shedia Home, Mrs. Emilia Douka, who helped us organise the activity and was more than happy to offer their space and time, and of course the instructors, Christine and Kathrine, who trained the participants and beneficiaries of the Career Counselling Service of Generation 2.0 RED.
---
«The project "Equality Works" is being implemented under the Active citizens fund program, by Generation 2.0 for Rights, Equality & Diversity.
The Active citizens fund in Greece is supported through a € 12m grant from Iceland, Liechtenstein and Norway as part of the EEA Grants 2014 – 2021. The program aims to develop the sustainability and capacity of the civil society sector in Greece, and to strengthen its role in promoting and safeguarding democratic procedures, active citizenship and human rights. The Fund Operator for the Active citizens fund in Greece is Bodossaki Foundation in consortium with SolidarityNow.»